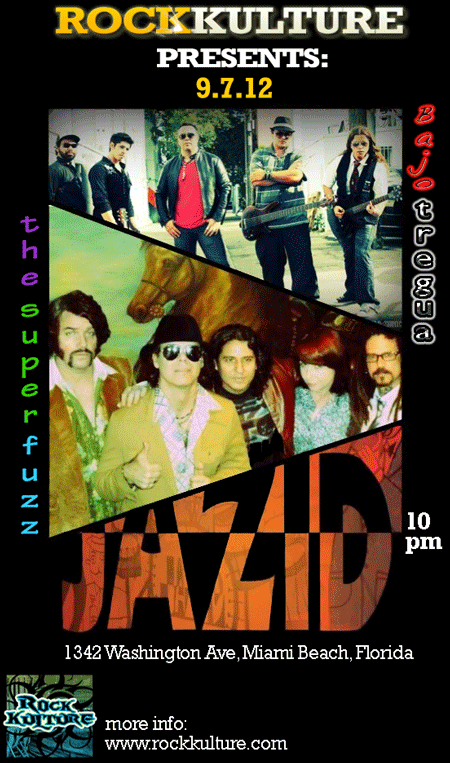 Let there be Rock in South Beach! \m/
We are invading the beach once again featuring the very best in Miami Rock:
Bajo Tregua
http://www.facebook.com/bajotreguamusic
The Super Fuzz (AKA Chris Alvy Band)
http://www.facebook.com/TheSuperFuzz
Live Rock all night downstairs | DJ's upstairs
Tickets available from any band or at the door.
See you at the show \m/
via SoBe ROCK INVASION V.