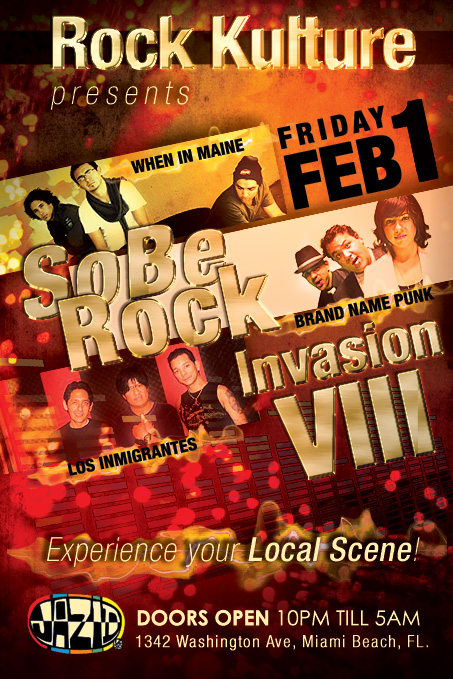 The Rock Invasion is back to South Beach, bringing you yet another great show featuring some of the best bands in Miami Rock \m/ As usual, it'll be a night of Rock N Roll madness, debauchery and crazy good times! Come on out and experience your local scene!!
FRIDAY FEB 1st:
* When in Maine
http://www.reverbnation.com/wheninmaine
* Brand Name Punk
http://www.brandnamepunk.com/
* Los Inmigrantes
http://www.myspace.com/losinmigrantes
Doors open at 10pm.
Hope to see you there! \m/