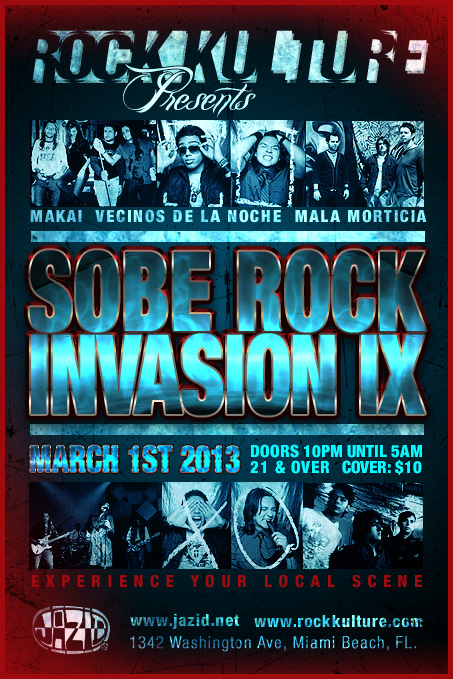 Friday, March 1, 2013
10:00pm until 5:00am
We are invading the beach once again featuring the very best in Miami Rock \m/ It'll be a night of Rock N Roll madness, debauchery and crazy good times! Come on out and experience your local scene!!
FRIDAY MARCH 1st:
* Makai
* Vecinos De La Noche
http://www.facebook.com/pages/Vecinos-De-La-Noche/113733322003798
* Mala Morticia
Doors open at 10pm.
Live Rock all night downstairs | DJ's upstairs
Tickets available from any band or at the door.
See you at the show \m/