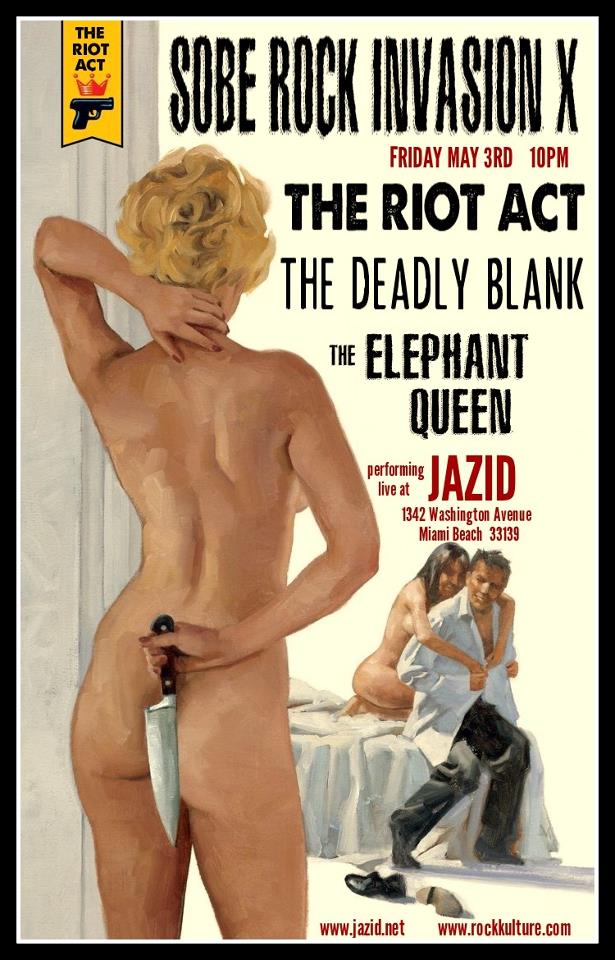 We are invading the beach once again featuring the very best in Miami Rock \m/ It'll be a night of Rock N Roll madness, debauchery and crazy good times! Come on out and experience your local scene!!
FRIDAY MAY 3rd:
* The Deadly Blank
http://www.facebook.com/thedeadlyblank
* The Riot Act
https://www.facebook.com/TheRiotAct.band
* The Elephant Queen
http://www.elephantqueen.com/
Doors open at 10pm.
Live Rock all night downstairs | DJ's upstairs
See you at the show \m/