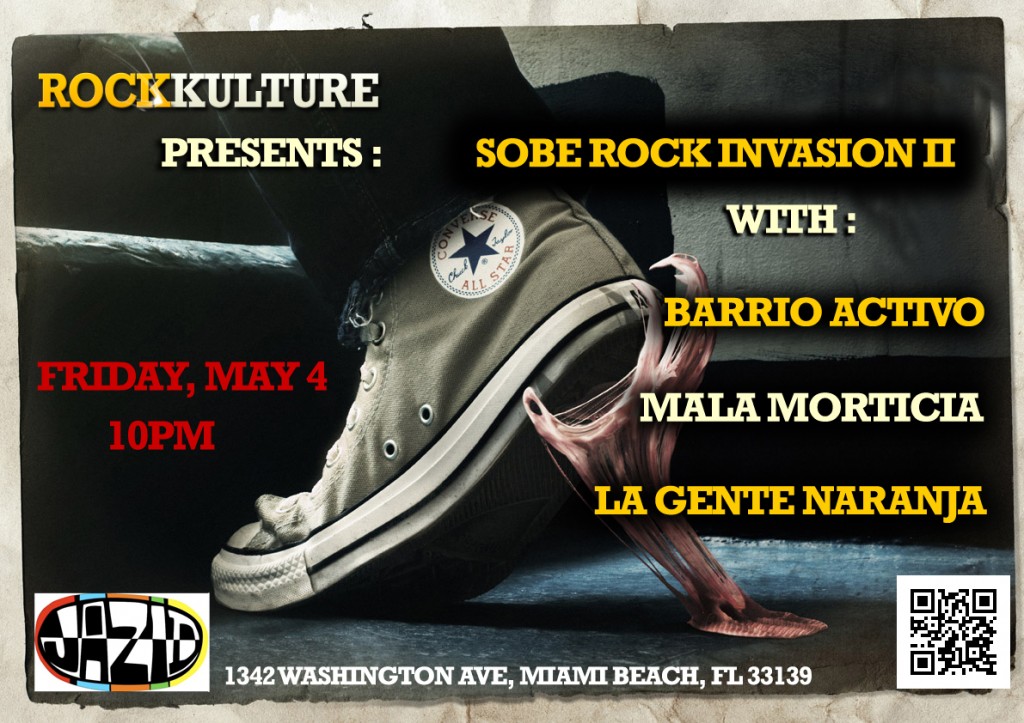 Here we go again !!! SoBe Rock Invasion part II.
Another great night featuring some of the best bands in town.
This time around we're going all pre- Cinco de Mayo on you with the following kick-ass Latin Rock line-up:
Let's have a hell of a Pre-Cinco De Mayo party !!
Arrrrrribaaa!!!
See you at the show \m/