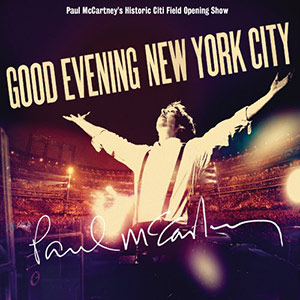 Paul McCartney to Tour Into His 80s?
Bryan Wawzenek | 02.15.2012
Paul McCartney will turn 70 this year, but the former Beatle tells Rolling Stone that he doesn't think he'll be retiring anytime soon. Macca said he'd like to keep touring into his 80s.
"I can imagine it," he said. "As to whether my imagination will come true, I don't know. The last couple of years, I've gotten into guitar – so there's all sorts of little things that crop up that entice you forward, and you go, 'Hmm, I'd like that.'"
Elsewhere in the interview, McCartney said he's in a bit of denial about his age.
"I'm never going to believe I'm 70, I don't care what you say," he said. "There's a little cell in my brain that's never going to believe that… You get the argument, 'Make way for the young kids.' And you think, 'F–k that, let them make way for themselves. If they're better than me, they'll beat me.' Foo Fighters don't have a problem, they're good. They'll do their thing."