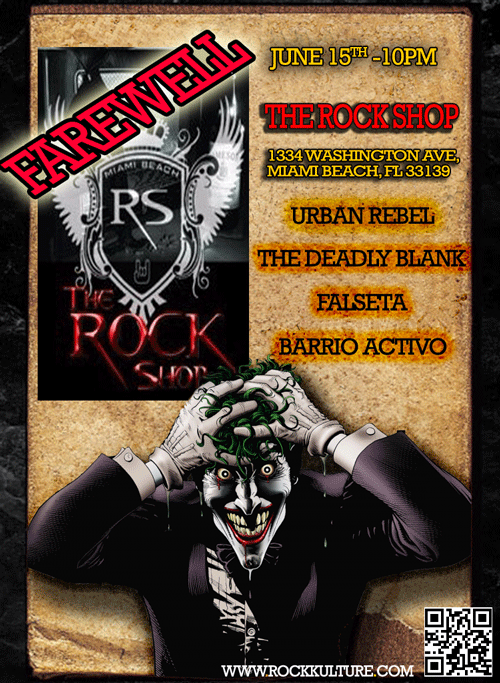 Friday, June 15, 201210:00pm until 5:00amFor those who don't know, The Rock Shop will be closing soon and re-opening with a new concept. It was brave of them to take on the Rock ideal for over a year in the heart of south beach. For that, we thank them. Many great shows took place there. It will be missed and remembered.So this Friday, June 15th, 3 of Miami's greatest bands will bless the Rock Shop stage one last time:
Urban Rebel
http://www.facebook.com/urbanrebelmiami
The Deadly Blank
http://www.facebook.com/thedeadlyblank
Falseta
http://www.facebook.com/Falseta
Barrio Activo
http://www.facebook.com/barrioactivoband
Come on out and party like there's no tomorrow.
Hope to see you there \m/
No Cover | 10pm